WERNER BERG
Werner Berg was born on 11th April 1904 in Elberfeld, today a part of the German city of Wuppertal. After having completed his studies of Political Science in Vienna, and Art at the Academies in Vienna and Munich, he settled on the Rutarhof in south-eastern Carinthia in 1931. The remote farmhouse, situated high above the River Drau, became the setting for a remarkable symbiosis of art and life. Here the artist worked under at times precarious conditions, as an artist and a farmer until his death in 1981.
He was an outsider to the Austrian art scene of the 20th century. Central to his artistic work are the landscape and people of his adopted "second home" of Lower Carinthia, observed with the objectivity of a stranger and the intensity of a lover.
With his work he has given the province of Carinthia a unique document. As well as being of high artisitic merit, it is simultaneously a chronicle of life in a pre-industrial age, one which the artist strived after but which today is mere history.
more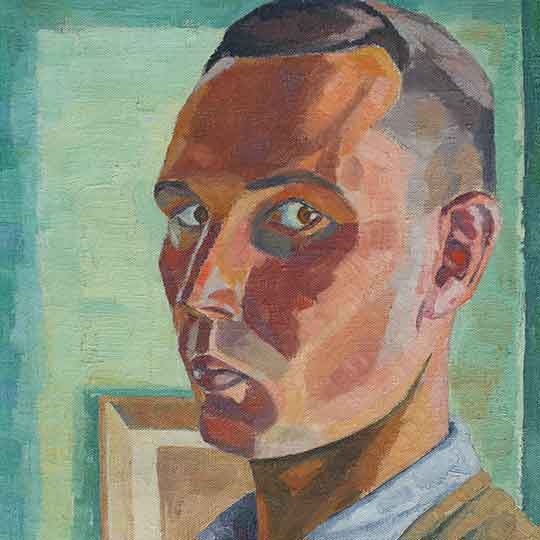 The Museum
The Werner-Berg-Museum offers a representative overview of the lifetime work of the artist Werner Berg (1904-1981), born in Wuppertal Elberfeld, later settling down on Rutar's farm in Lower Carinthia in 1931, in order to spend more time with his family as a farmer and artist.
His work, with its roots in German expressionism, serves as a unique documentation of the place of his residence in Lower Carinthia. The museum is housed in a centuries old building at the Main Market in Bleiburg (Hauptplatz), whose expressively revitalised basic structure provides for the perfect placement of his works of art.
A very successful symbiosis between the modern stylistic elements and the historic structure of the building itself makes a visit to the museum a very special architectural experience.
more