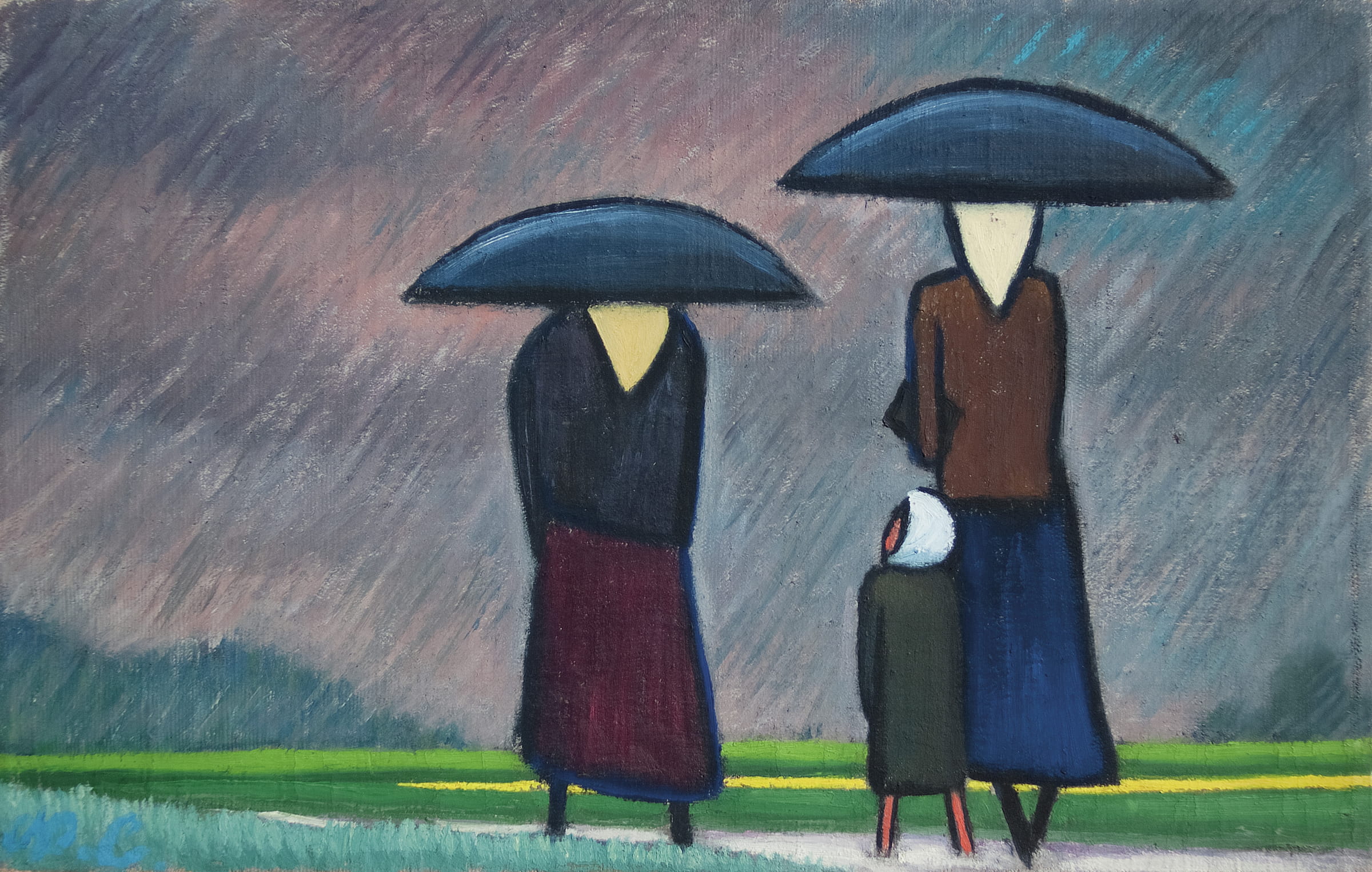 Werner Berg loved to paint on a small picture format. Here he could vary the formal principle and discover the great form in small events. Precisely small-format oil paintings are often full of sensitive atmosphere. Werner Berg once said: »I can only paint according to the odour of a season.

Before making paintings and woodcuts he first drew pencil sketches into his sketch-pad mostly during his long strolls or cycling tours across Lower Carinthia. On his walks and outings, Werner Berg was in search of the correspondence betwen the reality in front of his eyes and the images he carried inside. If he believed he saw something in compliance with his inner image, he reached for a pencil and a sketch-pad and quickly captured this happy moment of contemplation.

Within the scope of old painting, there is also the change of painter's direction towards special, disguised, ofter grotesque features. That is why I have a whole lot of paintings, where a transforming and picture determing role is played by unmbrellas.